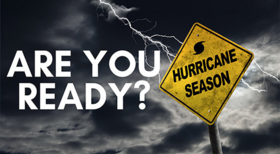 South Carolina is one of the most vulnerable states in the nation to be impacted by hurricanes and tropical storms.  Six coastal counties border the Atlantic Ocean. These counties have more than 200 miles of general coastline, and another 21 inland counties may be directly affected by these storms. Densely populated coastal areas, especially during peak tourist seasons, coupled with the generally low coastal elevations significantly increase the state's vulnerability. The greatest threat to life and property associated with a hurricane and tropical storm is storm surge. Other effects include high winds, tornadoes, and inland flooding associated with heavy rainfall that usually accompanies these storms. 
You can take steps to minimize the loss of life or property during a hurricane. Remember, if a hurricane occurs, emergency responders may not be able to immediately reach you. You should be prepared to be self-sustaining for at least three days. 
Visit, w​ww.scemd.org/types-of-disasters/hurricanes/ for steps to take before, during, and after a hurricane. 
CODE RED ALERT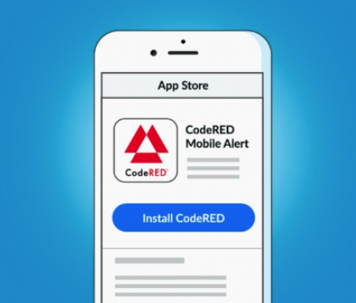 GET EMERGENCY NOTIFICATIONS FROM SCEMD BY PHONE, TEXT and EMAIL
 
Notifications will be sent out when a major disaster is possible or has just occurred, at the request of county emergency managers and various emergency situations requiring you to take personal protective actions. Sign up for CodeRED alerts here, https://public.coderedweb.com/CNE/en-US/BF3F610FC3C3

South Carolina residents and visitors can learn about hurricane evacuation zones and their vulnerability to storm surge on South Carolina's coast with SCEMD's Know Your Zone interactive map.

It's very simple to use. Simply enter your address or the address of your desired location. You can also use the "Use Your Location" button to quickly move to your location. Users can zoom in and out of the map as well as move around to review any other areas of interest. Access the Know Your Zone interactive map here, https://www.scemd.org/prepare/know-your-zone/

Know Your Zone also reflects the National Hurricane Center's (NHC) predictions like storm surges. 
EMERGENCY SHELTERS

Shelters are generally the place of last resort. Individuals and families are encouraged to have emergency plans in place. These plans should include relatives or friends with whom you can stay or locations to which you will travel. 

For the latest information regarding emergency shelter locations, please visit, http://www.colletonfire.com/em/
OFFICE CLOSINGS
The Governor has directed that when storms occur in South Carolina, state government offices and their employees will follow the same weather hazard decisions made by county government officials where the state offices are located. For example, if a county delays opening offices or close early, state agencies in that county will do likewise. Further, if a county closes offices for an entire day, state offices in that county will do likewise.
For information on closures during inclement weather please visit, https://www.scemd.org/closings/#ColletonList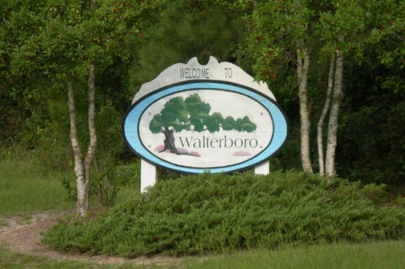 LOCAL WEATHER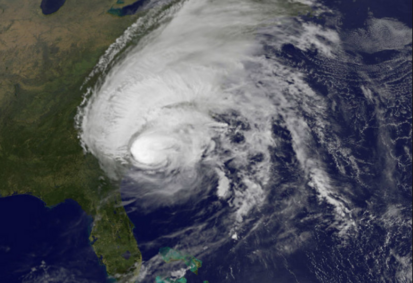 To stay informed and up-to-date with the latest weather happenings in our area please visit, www.weather.gov/chs/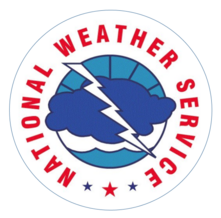 STAY CONNECTED
The official app of the SCEMD.  It is designed for users to build their own emergency plans, to keep track of supplies, and to stay connected with loved ones.  In addition, coastal residents can now "Know Your Zone" instantly using the maps feature as well as locate the nearest emergency shelters when they're open. The tools section features a flashlight, locator whistle, and the ability to report the damage to emergency officials.  The SC Emergency Manager can function without the need for a data connection, which is useful when basic utilities are offline. To download the app, please visit, www.scemd.org/stay-informed/mobile-applications/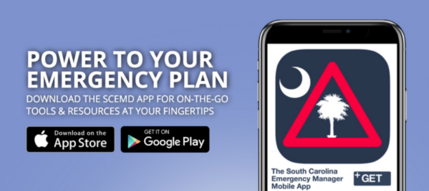 Last updated: Tuesday, April 19, 2022 - 11:25