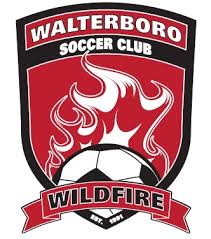 Colleton County Parks & Recreation has teamed up with the Walterboro Soccer Club to offer the IN HOUSE youth soccer program. The IN HOUSE program, as offered in the past, will be for players age 4-10 years old. The program will be administered by the combined efforts of Colleton County Parks & Recreation and the Walterboro Soccer Club. The Walterboro Soccer Club will also offer its Travel Soccer program as it has always done for ages 10 years and older. 
To Register for Youth Soccer:
Go to http://walterborosoccerclub.org/ and click on the Registration tab on the landing page. 
Last updated: Thursday, December 30, 2021 - 15:52